Contact Us
Phone:
435-797-7024
TDD 435-797-1981
Fax:
435-797-3944
Address:
Center for Persons with Disabilities
Utah State University
6800 Old Main Hill
Logan, UT
84322-6800
WebAIM Staff
Cyndi Rowland, PhD - Executive Director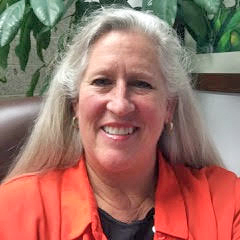 Phone: 435-797-3381
Send Cyndi an email
Bio: Dr. Rowland is the associate director at the Center for Persons with Disabilities. She currently directs projects that focus on the development and use of accessible technologies. WebAIM is one such program. Dr. Rowland began WebAIM in 1998 with federal funding and has worked to sustain the excellent contributions of this group over the years. Dr. Rowland is extensively involved in the National Center for Disability and Access to Education where she is the chair of the Technology Institute. Dr. Rowland is considered by many to be an expert in accessibility policy and law. She has worked extensively with education systems in transforming their practices to those that are accessible. Dr. Rowland has presented to over 90 groups on accessibility, and writes on topics of interest (currently the impact of accessible design on individuals with cognitive impairment). She has written over 30 articles on the Web, in journals, and in books. Dr. Rowland has taken leadership roles in 25 federal and state contracts and grants. She looks forward to a day when she is unemployed because the Web is a space that can be accessed by all.
Jared Smith - Associate Director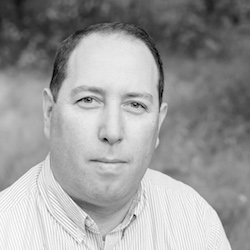 Phone: 435-797-7024
Send Jared an email
Bio: Jared Smith is the Associate Director of WebAIM. He is a highly demanded presenter and trainer and has provided web accessibility training to thousands of developers throughout the world. With a degree in Marketing/Business Education, a Masters Degree in Instructional Technology, and over 13 years experience working in the web design, development, and accessibility field, he brings a wealth of knowledge and experience that is used to help others create and maintain highly accessible web content. Much of his written work, including a broad range of tutorials, articles, and other materials, is featured on the WebAIM site. Jared is active on twitter at @jared_w_smith.
Jonathan Whiting - Director of Training and Evaluation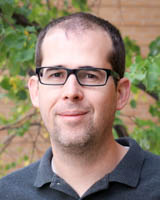 Phone: 435-797-8284
Send Jonathan an email
Bio: Jonathan B. Whiting, M.S. has been working with WebAIM since February 2003. His current position is Training and Website Evaluation Specialist. Jonathan has helped various organizations create a more accessible Web presence by providing on-site training, by evaluating the accessibility of their Web sites and by guiding them through the creation of a system-wide accessibility policy. He has also been invited to give presentations and workshops at internationally-attended conferences. Jonathan has written several articles and tutorials featured both on the WebAIM Web site and in their training guide. In 2004, he also supervised the design and development of the WebAIM Coordination and Leadership Training Event as well as the creation of the subsequent CD-ROM. Mr. Whiting received a Masters of Science in Instructional Technology from Utah State University and a Bachelors of Arts in Spanish from Brigham Young University. His professional interests include Universal Design for Learning (UDL), accessibility barriers for non-English speakers (including the Deaf), and the relationship between usability and accessibility on the Web. On a personal note, Jonathan enjoys spending time outside. During the summer, you will often find him riding his bike to and from work, and walking or playing in the park with his wife and children. Jonathan is also fluent in Spanish.
Tom Galloway - Director of Software Engineering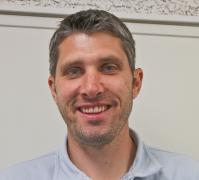 Phone: 435-797-0974
Send Tom an email
Bio: Tom Galloway is the Director of Software Engineering for WebAIM. With a degree in Business Information Systems and over 12 years of professional web development experience, he offers a broad knowledge base of today's leading technology standards. He is highly skilled in several development languages and database platforms including PHP, JAVA, Javascript, MySQL, and Postgres. He has a strong e-commerce background and has developed and managed development teams on both small and large scale applications.
Denise Knight - Administrative Assistant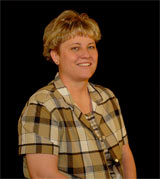 Phone: 435-797-2017
Send Denise an email
Bio: Denise Knight is the Administrative Assistant for WebAIM. She graduated from Utah State University with a Bachelor's degree in Business Education and has worked at the Center for Persons (CPD) since 1993. Mrs. Knight has assisted the WebAIM project since 2001. She coordinates all reports, travel, and invoicing for WebAIM. Mrs. Knight oversees the payment and delivery of WebAIM products ordered through the WebAIM Web site. She is also the point-of-contact for WebAIM training and service invoices.
Caitlin Messick - Administrative Assistant
Bio: Caitlin Messick graduated with her Associate's degree from USU-Eastern. She met her husband at USU-Eastern and they decided to move to Logan. She loves learning, and is currently attending Utah State University and working toward her Bachelor's Degree in Family, Consumer, and Human Development. She is currently working as the Administrative Assistant for WebAIM.
Brock Taylor - Software Engineer
Phone: 435-797-0974
Send Brock an email
Bio: Brock Taylor works as a Software Engineer for WebAIM. He graduated from Utah State University with a degree in Management Information Systems and has been doing professional web development since 2009. He has a broad range of experience and knowledge of many development languages and technologies. His strengths include JavaScript, C#, T-SQL, PHP, and MySQL. He loves to learn new things and tackle new challenges. In his free time Brock enjoys spending time with his wife and two boys, and playing disc golf. He is also fluent in Spanish.
Brett Allred - Evaluation Specialist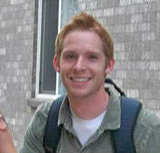 Phone: 435-797-8284
Send Brett an email
Bio: Brett Allred recently joined WebAIM in October to help with website evaluation. He is a senior currently attending Utah State University studying Management Information Systems. Brett plans on graduating from Utah State this spring and continuing his education and work in web development.
Karl Dyches - Software Engineer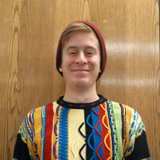 Phone: 435-797-8284
Send Karl an email
Bio: Karl is a student at Utah State University and is studying Psychology as an undergraduate. He has worked for software and hardware companies such as InMotion Software and Treehouse labs. There he was a QA director and managed social media. Karl started working for WebAIM in November of 2014. Here he assesses and writes up reports for the accessibility of website and how to make them more accessible to people with disabilities.