Creating a Community that Values Accessibility
StrategicA11y - WebAIM's Strategic Accessibility Workshop
Elevate accessibility in your organization with WebAIM's help.
Community Building
One of the more effective ways to help an organization make digital accessibility a closely held value is to approach the effort as a community-building experience. This approach helps staff who create, manage, and influence technology remain engaged in the ongoing effort to provide accessible technology. This mindset also helps organizations to include people with disabilities as vital and constant contributors to the community.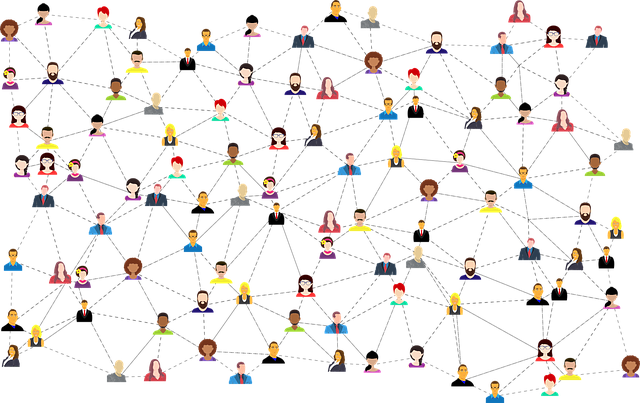 In addition to
understanding the traits of communities
, one of the most critical parts of this approach is to create opportunities for the community to grow and sustain itself. Since the pandemic impacted the world broadly in 2020, we have discovered new ways to build and maintain relationships and connections. While accessibility is very much about technical standards and governance, creating an environment where accessibility is on almost everyone's to-do list requires a people-focused approach.
Community-building for organizational accessibility is best initiated by someone who has accessibility coordination as part, or all, of their role. If your organization still needs a coordinator, you may still find some activities below appropriate for grassroots activists.
One way to begin a grassroots approach is to have a conversation with your leadership. They may accept that someone would start working to build a culture of accessibility, even if only a few hours each month, while they make systemic plans for broad-based accessibility. It will be critical for them to communicate these efforts to others in your organization.
Here are some things accessibility specialists or coordinators can do to build a community around accessibility within an organization.
Foster Connection
Successful communities intentionally use tools and systems to keep members connected. Ultimately, the goal is to have a collective drive to make more accessible interactions. The examples that follow are just a few to help you get started.
Connections also happen one-on-one. Meeting individually with community members will often be a learning experience and an opportunity to advocate for accessibility. This is also an excellent way to check in with other community members who are already advocates. Community members need to reinforce the work of their peers. Sometimes this is best done individually.
Get Yourself Invited to Meetings
Meetings are an excellent window into the way that organizations and teams work. Listening carefully to what people communicate during meetings can help to determine what kind of message a specific audience will respond to. You can also observe who influences others. Influence may come through the organizational chart or seniority. Sometimes it is specific to certain individuals too. Knowing influencers helps you understand who can be valuable allies in establishing accessibility as a shared core value. Position yourself to be on meeting invitation lists by establishing relationships with key people in the organization.
Even a brief meeting, such as a weekly all-hands meeting, provide a good venue for a brief presentation or discussion about accessibility. In ten minutes or so you can discuss an accessibility technique or tip that will be valuable to the team.
If invitations do not come organically, consider asking team leaders if you can sit in on a meeting. Keep in mind that your goal in attending may be mainly to listen and learn, especially as conversations start.
Coordinate Informal Gatherings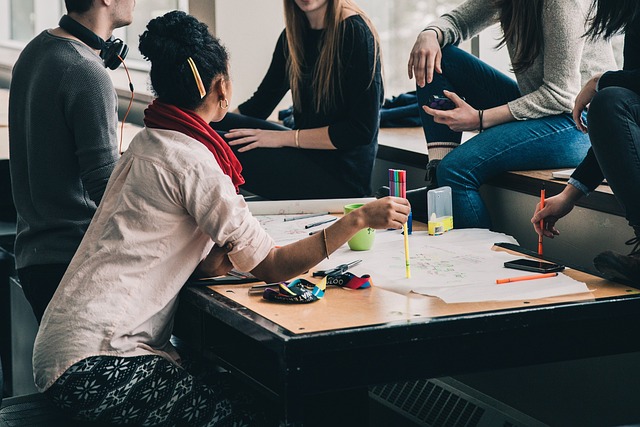 A less formal event allows for networking that can be vital to your efforts. Informal gatherings, such as brown bag lunch meetings, are a format many have used to help create and maintain your community. If you organize this yourself, you will likely have accessibility as a topic of presentation or discussion. If you participate in an event, see if you can share some accessibility knowledge and awareness with the group.
Other formats to create or look for include meetups, organizational retreats, and any gathering where networking and discussion are encouraged.
Provide a Webinar
Another way to build community is to foster individual growth in your organization. Take advantage of your organization's remote and hybrid tools to bring people together to learn no matter where their office is. Webinars provide an inexpensive and relatively easy opportunity to reach people in your organization virtually.
Another way to build community is to foster individual growth in your organization. Take advantage of your organization's remote and hybrid tools to bring people together to learn no matter where their office is. Webinars provide an inexpensive and relatively easy opportunity to reach people in your organization virtually.
Make a Game of It
Building a game around your accessibility efforts is another excellent way to build community. A game can pull community members toward a common goal and serve to inform and educate community members. It can also create a sense of competition that can be very motivating!
One idea is to conduct accessibility evaluations on websites for different departments or groups. Use these as the basis for a game to see who can fix the most, or most significant, accessibility barriers in a set amount of time. You'll want to scale the evaluation so participants aren't overwhelmed or discouraged. An automated scan will likely find plenty of issues to be resolved. WAVE is a free testing tool provided by WebAIM, and a WAVE AIM report provides automated testing of 20,000 pages for only $500. This is also a fantastic opportunity to work with leadership and offer incentives to participants. Another approach is to set up a challenge to acknowledge the unit with the highest percentage of personnel who complete accessibility training.
Establish Office Hours
Create a dedicated time when you are available for questions and discussion about accessibility. Colleagues can use a scheduling tool, such as Calendly, to select a time and meet up for a few minutes. You can set office hours up so that topics are open or ask people to submit questions when they set up their appointment. Zoom, Teams, or your favorite meeting platform is a great way to ensure that people can participate no matter where they are located.
Create an Information Hub
This may require partnering with a web or IT team, but creating a repository for accessibility information, including any events that might happen, gives everyone a central location to come back to. The content can be from WebAIM's deep set of resources and articles, created in-house, or a combination.
Inform Leadership
Another trait of successful communities is leaders who help the group implement its shared values. Most of the suggestions above require leadership approval and attention and approval so that they happen and are successful. Keep leadership up to date with progress in community-building efforts. Share information learned from conversations and interactions. It is also essential to communicate to your organization what leadership is doing to move accessibility forward. You will also be able to share leadership's feedback with the broader community.
This two-way communication is vital. Communities act on values that are instilled and reinforced by community leaders. Leadership is critical in making sure that accessibility work is supported.