World Laws

Introduction to Laws Throughout the World
Something to Think About...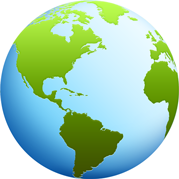 The world as a whole has experienced over 550 percent growth in Internet usage in the last decade according to the table of World Internet Usage and Population Statistics. With the Internet becoming a more important part of society throughout the world, many countries are recognizing and acting upon the need to ensure access to the web for people with disabilities.
It seems as if each nation is taking a slightly different approach to the problem of Internet access for people with disabilities. Some have established laws that provide human or civil rights. Others, like the United States, have addressed the access issue through the technology procurement process. One fairly common approach throughout the world is for nations to support and adopt the Web Content Accessibility Guidelines (WCAG) 2.0.
The following sections of this article cover key laws, documents, and events that relate to web accessibility in many countries and regions throughout the world.
Important
The information provided here should not be inferred to be legal advice. Anyone questioning legal obligations for their Web site should consult with an attorney. None of the WebAIM staff are attorneys and the information contained here is intended to be broad and general. Specific conditions could apply to your site not considered by WebAIM.