Motor Disabilities

Introduction
Something to Think About...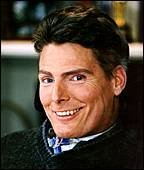 Many of you likely remember Christopher Reeve, famous as an actor, and later famous for his condition of quadriplegia and his unrelenting activism on behalf of spinal cord injury research. Mr. Reeve was thrown from his horse in 1995 during a competitive equestrian event, leaving him completely paralyzed from the neck down due to a spinal cord injury. During the almost 10 years after his injury—before he passed away in 2004—he regained some sensation and mobility, but not enough to be able to use a computer without some kind of assistive technology.
When asked in an online, chat-based interview if he saw "this medium of cyberspace as one that's particularly useful for people society labels as 'disabled?'" Mr. Reeve replied:
"Yes. [The Internet is] an essential tool. And, literally, a lifeline for many disabled people. I have Dragon Dictate. And while I was in rehab, I learned to operate it by voice. And I have enjoyed corresponding with friends and strangers with that system. Many disabled people have to spend long hours alone. Voice-activated computers are a means of communication that can prevent a sense of isolation."
Have you ever thought of the Internet as being "essential" or "a lifeline for many disabled people?" Think about it for a minute. There are certain things that people with disabilities simply cannot do for themselves. But, if they can use a computer connected to the world via the Internet, they have a high degree of independence. They can read the news, research areas of interest, purchase supplies, and access the world—at least potentially. They are independent as long as the sites that they want to access are designed to permit disability access.
Mr. Reeve was fortunate to have a voice that is understandable enough to be processed by voice recognition software. Not everyone with a motor disability can take advantage of this particular technology, but there are many other technologies that can help such people. We'll talk about these technologies, as well as some of the types of motor disabilities.
(Read more about Christopher Reeve and his support of spinal cord research at The Christopher Reeve Paralysis Foundation - http://www.christopherreeve.org)