Accessibility in Technology Procurement and Use

January 17, 2023
Registration for this workshop is currently closed. We will announce our next dates soon. Please contact us if you have any questions.
WebAIM Accessible Procurement Virtual Workshop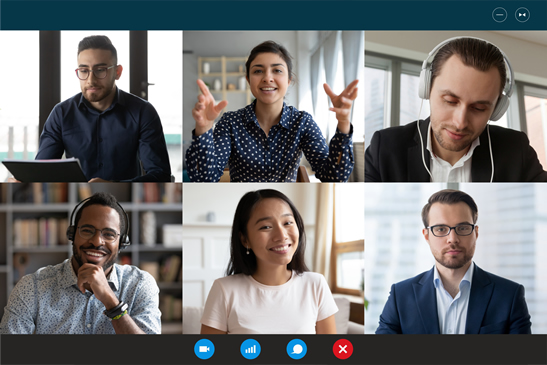 When: TBA
Where: Online via Zoom
Cost: $200/person ($160 each for groups of two or more)
This training session will provide insight into tools and processes that will help any organization, large or small, better account for accessibility when making decisions about purchasing or using third-party technology.
Technology environments typically contain products, platforms, and plugins that come from third party vendors and other sources. For the people that use these tools, though, it does not matter if they come from a third party or not. The session is aimed at anyone involved in making these important decisions about technology, including procurement officers, staff, and anyone that contributes to conversations about product acquisition or that influences decision making. Participants will:
Learn how to leverage Voluntary Product Accessibility Templates (VPATs) and Accessibility Compliance Reports to gain more information about candidate products and platforms
Identify workflows and processes that help to make, and keep, accessibility in the purchasing and use conversation
Detail how roles outside of traditional purchasing and procurement are vital to this work
Dig into the importance and process of vetting accessibility at both the product and the vendor/supplier levels
Training Topics
Third-party tools and platforms are an integral part of most organizations' technology environments. This workshop will address several tools and techniques that will help organizations make accessibility an integral part of the procurement and acquisition process. Topics include:
Defining the need to account for accessibility in third-party products
Contrasting popular approaches to vetting candidate and in-use products for accessibility
Techniques to use the Voluntary Product Accessibility Template and Accessibility Compliance Reports to gain current and thorough information about accessibility in products
Tools and approaches to engage vendors in a conversation about their overall approach to accessibility, not only accessibility in one product
Scaling direct testing of third-party tools for accessibility when it is necessary
Integrating accessibility into scopes of work, requests for information, requests for proposal, and contracts
Organizational factors outside of procurement that will help to make all the above work
FAQ
What will I need to participate?

A reliable internet connection—we will provide this training over Zoom for optimal accessibility, interaction, and engagement. A microphone is strongly recommended because you will have opportunities to speak and ask questions. A webcam is also recommended—we hope you will feel comfortable sharing your video to allow more personal interactions.

Will the training be archived?

Since this is an interactive training and not a webinar, an archived version will not be available.

Will the training be accessible?

We have been providing online training for years and know what it takes to create an accessible online experience. The event will have automatic captions, and we will be happy to work with you before the event to address any accessibility concerns you might have.

What if we have a group of people participating in the same room?

A registration is for one person, and we strongly recommend that each person have their own Zoom account so that they can fully participate in activities.

What other options do you have for training and support?

We also host virtual trainings on web accessibility, provide custom workshops on strategic accessibility, and offer customized in-person or virtual training on just about any topic related to web or document accessibility.

What is your cancellation policy?

We offer a full refund for a cancellation more than 5 days before the event. There is a $75 fee for a cancellation within 5 days of the event. No-shows will not receive any refund.
Need Help or Have Questions?
If you have any questions regarding the workshop or the registration process, please contact us.