Virtual Web Accessibility Training

January 9–10
WebAIM Web Accessibility Virtual Training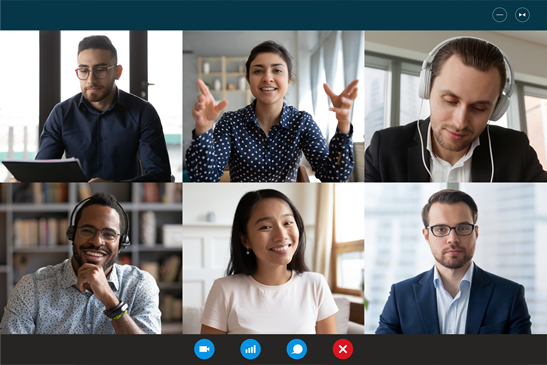 When: January 9–10; 12–5pm Eastern (9am–2pm Pacific)
Where: Online via Zoom
Cost: $500/person ($400 each for groups of two or more)
Join WebAIM's accessibility experts for two days of virtual web accessibility training. This training will provide the resources and information you need to empower your organization to meet all your future accessibility needs.
This training session will teach basic web accessibility principles and advanced accessibility techniques.
Learn what you need to know to ensure that your web site meets international guidelines and legal requirements.
This training is primarily suited for web developers, though it will be valuable for designers, program managers, quality assurance experts, or anyone interested in gaining a deep understanding of web accessibility. A basic understanding of HTML is recommended.
Training participants receive a complimentary enrollment for WebAIM's Document (Word, PowerPoint, and PDF) Accessibility online course—a $125 value.
Registration is limited to ensure individualized attention, so register now to secure your place. There are currently 30 registrations remaining.
FAQ
What is Training Plus?

As part of a training registration, you will have the option to secure 3 hours of one-on-one time with WebAIM staff at a discounted price of $575. You can use this time for additional training, a mini-evaluation, or other consultation (in up to 2 separate engagements). Additional details are available during registration.

What other training options do you have?

If you are looking for organizational or system change work in accessibility, you may want to consider our Strategic Accessibility Workshop. We also offer customized in-person or virtual training on just about any topic related to web or document accessibility.

Will the training be archived?

Since this is an interactive training and not a webinar, an archived version will not be available.

What will I need to participate?

A reliable internet connection—we will provide this training over Zoom for optimal accessibility, interaction, and engagement. A microphone is strongly recommended because you will have opportunities to speak and ask questions. A webcam is also recommended—we hope you will feel comfortable sharing your video to allow more personal interactions.

Will the training be accessible?

We have been providing online training for years and know what it takes to create an accessible online experience. The event will have automatic captions, and we will be happy to work with you before the event to address any accessibility needs or concerns that you might have.

What if we have a group of people participating in the same room?

A registration is for a single person. Multiple registrants may share a single Zoom connection, though we recommend that each person have a connected computer so they can ask questions and participate in activities. We also offer customized training, or you can contact us to discuss other group training options.

What is your cancellation policy?

We offer a full refund for a cancellation more than 5 days before the event. There is a $100 fee for a cancellation within 5 days of the event. No-shows can request a refund, minus a $250 fee, up to a week after the missed event.
Training Outline
The training will be held over two days. Each day, we will meet 12–2pm Eastern, take a one-hour break, and then finish 3–5pm. This schedule should be convenient for participants throughout the Continental United States.
WCAG

Structure of WCAG 2
Brief overview of relevant laws

Auditory disabilities

Captions and transcripts for multimedia

Visual disabilities

Zooming content
Contrast
Color reliance
How screen readers work
Page Title
ARIA & Landmarks
Headings
Lists
Forms (labels, fieldset/legend)
Tables
Document language
Alternative text

Photosensitive epilepsy
Motor disabilities

Considerations for voice control software
Meaningful link text
Keyboard navigation
Mobile accessibility
WCAG label and name
Hiding content with CSS
Skip links
Contrast of user interface components

Cognitive and learning disabilities

Understandable content
Legible text
Animating and time-sensitive content

Evaluating web accessibility

Principles and methodologies for evaluation and user testing
WAVE and other automated tools
Keyboard testing
Screen reader testing
The last session of the training will be split into two breakout groups:
Advanced topics

Rules of ARIA use
Forms
ARIA labels and descriptions
Form error messaging
Tabindex and scripting
Dialogs
ARIA roles, states, and properties
OR
Document Accessibility Overview

Creating accessible Microsoft Word documents
Converting Office documents to PDF
PDF principles
PDF evaluation and repair in Acrobat Pro
Need Help or Have Questions?
If you have any questions regarding the workshop or the registration process, please contact us.