Web Accessibility Training
Virtual Training Option
Due to the impacts of COVID-19 we have currently suspended our face-to-face training events. We invite you to register for our virtual training, which will be entirely online.
Web Accessibility Training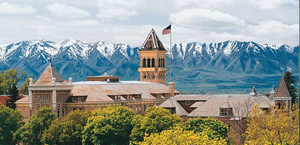 When: TBA (postponed due to COVID)
Where: Logan, Utah
Cost: $950/person ($800/person for groups of two or more)
This training session will teach everything from basic web accessibility principles to advanced accessibility techniques.
Learn what you need to know to ensure that your web site meets legal guidelines and international standards.
This training is primarily suited for web developers, though it will be valuable for designers, program managers, quality assurance experts, or anyone interested in gaining a deep understanding of web accessibility. A basic understanding of HTML is recommended.
Training participants receive a complimentary registration for WebAIM's Document (Word, PowerPoint, and PDF) Accessibility online course—a $125 value.
If you are looking for organizational or system change work in accessibility, our Strategic Accessibility Workshop – StrategicA11y may be a better fit for your needs.
Our previous trainings have received an average evaluation rating of over 4.5 out of 5. Read what others have said about WebAIM trainings.
Training Outline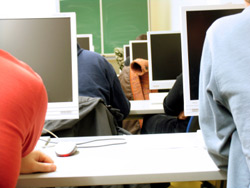 Principles of Web Accessibility: Building Perceivable, Operable, Understandable, and Robust (POUR) web sites.
How do individuals with disabilities interact with and use the web? Understanding how assistive technologies work.
Understanding your legal requirements - Section 508, Section 504, the Americans with Disabilities Act, and other state, U.S., and international laws.
Evaluating web site accessibility - automated tools, user testing, using screen readers, and understanding the Web Content Accessibility Guidelines (WCAG) 2.1.
Captioning considerations and recommendations
HTML Accessibility Techniques

Images and appropriate alt text
Form labels
Frame titles
Tables - layout tables, table headers, and associating data cells with headers
Keyboard accessibility techniques
Javascript and dynamic content updates.
HTML5, CSS, and web application accessibility
... and much, much more.

Putting it all together

Evaluation tools, techniques, and methodologies
Accessible navigation, structure, and semantics

The last afternoon of the training will be split into two sessions to allow in-depth focus on these topics - one for Advanced forms and ARIA accessibility and the other for Document Accessibility - Adobe Acrobat (PDF) and Microsoft Office (Word and PowerPoint).
One of the best technical conferences I've attended.
December 2017 Training Participant
If you want to learn the skills required to ensure your organization's web site is accessible, this training will provide what you need. We'll also provide the resources and information you need to empower your organization to meet all of your future accessibility needs.
WebAIM has trained tens of thousands of web developers across the world. Clients include PayPal, IBM, eBay, the Internal Revenue Service, several state governments, and over 100 colleges and universities. WebAIM trainers have presented at hundreds of conferences and meetings around the world and are active in web accessibility standards development.
Need Help or Want an Update?
If you have any questions regarding the training, or if you would like to be notified when we have resumed our face-to-face training events, please contact us by e-mail or at 435-797-8284.