StrategicA11y - Virtual Strategic Web Accessibility Workshop
System-wide Organizational Web Accessibility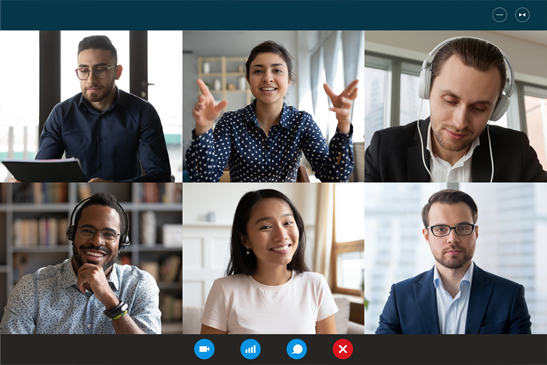 When: April 12–14, 2022
Where: Online over Zoom
Cost: $1,200/person ($1,000/person for groups of two or more)
Join WebAIM's highly regarded staff for three days of StrategicA11Y: The Strategic Web Accessibility Workshop.
Web accessibility is an issue of civil rights for individuals with disabilities. Organizations are often challenged to achieve system-level accessibility that can be sustained over time. While typical conferences and workshops on web accessibility provide key information or training on discrete elements of web accessibility, these are often tactical in nature - they hit one problem, then another. It is time to move away from a tactical approach to one that is strategic in nature.
This three-day meeting will help participants think in strategic ways about the accessibility of their broader systems, making accessibility a systemic issue that must be conquered, if it is to be sustained. At the end of the workshop, participants will leave having engaged strategically and ready to develop a written plan to implement accessibility in a way that will be optimal for their organizations.
Note on terminology: "A11y" is short for the word "accessibility": the first letter, the last letter, and 11 letters in between.
When you register for this workshop, you will receive:
A seat in the StrategicA11y Workshop (15 hours of collaborative learning).
Enrollment in Accessible Documents Course (a $125 value).
1 individualized consultation hour after the workshop concludes.