StrategicA11y - Strategic Web Accessibility Workshop

September 22–24, 2020
Important!
Due to the impacts of COVID-19, the May 19–21 workshop has been postponed until September 22–24.
System-wide Organizational Web Accessibility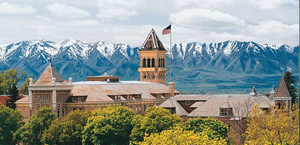 When: September 22–24, 2020
Where: Logan, Utah
Cost: $1,200/person ($1,000/person for groups of two or more)
Join WebAIM's highly regarded staff for two and a half days of StrategicA11Y: The Strategic Web Accessibility Workshop to be held September 2020 in beautiful Logan, Utah.
Web accessibility is an issue of civil rights for individuals with disabilities. Organizations are often challenged to achieve system-level accessibility that can be sustained over time. While typical conferences and workshops on web accessibility provide key information or training on discrete elements of web accessibility, these are often tactical in nature - they hit one problem, then another. It is time to move away from a tactical approach to one that is strategic in nature.
This 2.5 day meeting will help participants think in strategic ways about the accessibility of their broader systems, making accessibility a systemic issue that must be conquered, if it is to be sustained. At the end of the workshop, participants will leave having engaged strategically and developed a written plan to implement accessibility in a way that will be optimal for their organizations.
Note on terminology: "A11y" is short for the word "accessibility": the first letter, the last letter, and 11 letters in between.
Remaining Seats
Registration is limited to ensure you get individualized attention, so register now to secure your seat. There are currently 11 seats remaining.
Workshop Focus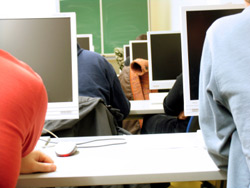 Topics critical to system-change will each receive specific attention over the first two days. Those topics are the following:
Gaining true executive support and securing participation of those affected throughout the process

Creating a policy

Creating an implementation plan to frame your work

Culture of communication and motivation
Procedures across your enterprise (e.g., procurement, HR, workflow)

Professional development (training and supports)

Evaluating your efforts (both accessibility and system work)
Resources for ongoing efforts (budgeting, what's out there in terms of tools, knowledge I can get to right away)
Participants can expect to receive a presentation on each topic with an eye for action. A case study on that topic by experts in the field will reinforce practicality and strategy. Three experts will join WebAIM staff for the workshop, one from education, one from business, and one from government sectors. Finally, participants will have opportunities to discuss details and challenges for each topic that are relevant to their own organization or system. Each topic will conclude with opportunities for participants to identify strategic tasks that would benefit their organization's path toward accessibility.
Technical Web Accessibility Training
If you are interested in learning the technical aspects of implementing and evaluating web accessibility, please check out the standard WebAIM training.
Materials will be provided for each key topic so participants can begin or expand the process of building a strategic framework. The workshop with action planning on day three. Participants will prioritize the work they will recommend to their organization and sketch out their proposed plan for action (i.e., what needs to be done, how, by whom, on what timeline).
If you want to learn the skills required to ensure your organization makes a successful shift to sustainable accessibility practices, this training will provide what you need. We'll also provide the resources and information you need to empower your organization to meet future accessibility needs.
WebAIM has trained tens of thousands of web developers across the world. Clients include PayPal, IBM, eBay, the Internal Revenue Service, several state governments, and over 200 colleges and universities. WebAIM trainers have presented at hundreds of conferences and meetings around the world and are active in web accessibility standards development.
Additional Details
Location
The training will be held in Room 307 of the Center for Persons with Disabilities at Utah State University. This is the home to WebAIM.
Logan, Utah is a scenic 1.5 hour drive north of Salt Lake City. The Salt Lake City airport is accessed by all major airlines. Shuttle service is available (select the USU Veterinary Science Building location - this is a short walk from the University Inn).
We strongly recommend staying on campus at the Utah State University Inn–the training is held in the nearby Center for Persons with Disabilities. Discounted rooms at the University Inn are available to training participants.
Our training site is close to many recreational and scenic areas, including Logan Canyon Scenic Highway (10 minutes), Bear Lake (1 hour), Park City (2 hours), Yellowstone National Park (4 hours), Jackson Hole (4 hours), and Zion National Park (5 hours). There are plenty of opportunities if you would like to extend your trip and see more of Utah and beyond.
Schedule
Training times will be 9am-5pm on Tuesday and Wednesday, and 9am-1pm on Thursday. This leaves time to get to Salt Lake City for an afternoon or evening flight after approximately 4pm.
What's included?
Registration includes light refreshments and coffee, and lunch on all three days. Computers are not provided, but complimentary wireless internet access will be provided. We recommend that participants bring a laptop or tablet.
Pre-training Tour and Dinner
For those that are interested, we will be having pre-conference tour of scenic Logan Canyon on Monday afternoon (we'll leave Logan at 3:30pm). We will also hold a pre-training dinner in Logan on Monday evening if you would like to join us. These events were considered important networking times for many of our past participants.
Need Help or Have Questions?
If you have any questions regarding the workshop or the registration process, please contact us by e-mail or at 435-797-8284.