We are happy to welcome Dr. Sergio Luján Mora to the WebAIM team. Sergio will be spending six months with WebAIM on sabbatical from the University of Alicante, Spain, where he is a professor of Computer Engineering.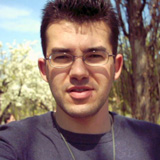 Sergio has established himself as one of the foremost experts in web accessibility in Spain and has written extensively on the topic.
We are excited to collaborate with Dr. Luján on WAVE development, design and analysis of additional WebAIM surveys, and other topics in the web accessibility field. It is not typical for someone to leave coastal Southern Spain to come to snowy, bitterly cold Utah in January (it snowed 4 inches last night and will be below freezing for at least the next week), so we hope the transition has not been too much of a shock for him. We've assured him that Northern Utah is the perfect place for him to enjoy some of his other hobbies – hiking and mountain climbing. We're looking forward to 6 months of collaboration with such an esteemed colleague.