Screen Reader User Survey #6
The results of our 6th WebAIM Screen Reader User Survey have been published at http://webaim.org/projects/screenreadersurvey6/.
We received our largest response ever with 2515 survey respondents. Thank you for participating!
ZoomText and Window-Eyes Data
The most surprising data is certainly the significant increase in the usage of ZoomText and Window-Eyes.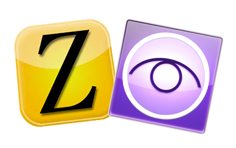 Reported usage of ZoomText as respondents' primary screen reader skyrocketed in the last 18 months from 1.3% in January 2014 to 22.2% in July 2015. ZoomText is used as a primary screen reader as often as both NVDA (14.6%) and VoiceOver (7.6%) combined!
Window-Eyes increased as a primary screen reader from 6.7% to 20.7% in the last 18 months. As a result, there were significant decreases in the usage of JAWS (from 50% to 30.2%) and notable decreases in usage of NVDA (18.6% to 14.6%), VoiceOver (10.3% to 7.6%), and System Access (7.7% to 1.5%) as primary screen readers.
There are currently 5 different screen readers that are commonly used by more than 25% of respondents. This is both exciting and challenging.
Really?
I've already heard incredulity among peers in the web accessibility field regarding these numbers. Great care should be taken in discounting the validity of this data. 2515 respondents is not a small sample.
Perhaps the most prevalent criticism of the WebAIM surveys has been that they are not representative enough. An opt-in survey will never be fully representative of all screen reader users. With that said, this survey had broader distribution than ever before. It reached small schools for the blind. Many heard about it via word of mouth. We believe the responses to be more representative of the overall screen reader user population than ever before. The fact that in this survey we see a reduction in reported proficiency is consistent with the notion that our sample has shifted from prior years.
We speculate that much of the shift in the screen reader market numbers can be attributed to this broader sample. Respondents that reported lower proficiency were more likely to use ZoomText.
Those of us in the web accessibility field tend to interact more with screen reader power users and users that are more connected both with technology and with our technical field. This would naturally cause us to believe that the overall market reflects the demographics of those screen reader users. These survey results suggest that those of us in the web accessibility field may need to reconsider our perceptions of screen reader users – the typical user may be different than our own interactions and experience suggest.
What is driving these changes?
Window-Eyes became freely available to Microsoft Office users shortly after the last screen reader user survey closed in January 2014. AI Squared (who develops and markets ZoomText and Window-Eyes) has made significant marketing efforts in the last year. These factors certainly contribute to their increased usage.
Additionally, with a much broader dissemination of the survey, more existing ZoomText users completed the survey. This simply suggests that ZoomText users were probably underrepresented on previous surveys. On the other hand, AI Squared did promote the survey heavily, though it was also prominently advertised on mailing lists and publications for other screen readers.
It should be noted that ZoomText functions as both a screen magnifier and screen reader. We recognize that some respondents to the survey may only use ZoomText for magnification and not for the screen reader functionality. Only 13.4% of ZoomText users reported being blind (though 92.3% reported low vision). However, we don't believe this consideration should at all change how we consider ZoomText as being a very commonly used access product. In fact, because the screen reader functionality of ZoomText is often used as a supplement to magnification, this strengthens practices that would ensure an equivalent visual and screen reader experience.
What does this mean?
We must recognize that ZoomText and Window-Eyes are significant players. These tools are often not part of web accessibility testing methodologies. They should be. We often consider VoiceOver with Safari as a testing platform and not Window-Eyes or ZoomText when in fact Window-Eyes with IE, ZoomText with IE, and ZoomText with Firefox are all more common combinations than VoiceOver with Safari.
This recommendation for increased consideration of ZoomText and Window-Eyes is strengthened by the fact that those who use these screen readers tend to be less proficient and also to use only one screen reader, whereas more advanced users tend to use multiple screen readers. In other words, lack of consideration for ZoomText and Window-Eyes support can have a notable impact on many users – and these are the users that are less likely to adapt to insufficient support.