It may be trite, but this is a season of thanksgiving and of reflection. While many of us experienced our yearly turkey-laden thanks this past week with family and friends, WebAIM is celebrating 10 years of thankfulness for our work, and for your participation in the web accessibility community.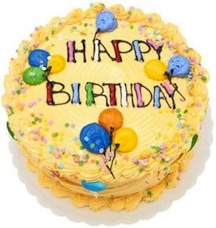 Few know that this past year marked WebAIM's 10th birthday. Frankly, we have been so busy we almost missed it ourselves. What began in 1999 as a small federal grant (Department of Education – FIPSE) to provide awareness of the need for web accessibility and a few resources has grown to become one of the most trusted names in web accessibility.
I chuckle when I use the Internet Archive to look at where we began (please – do it, it is hysterical), and I am amazed at the traffic our current web resources receive. I continue to be humbled that we are consistently listed in the top few Google results for "web accessibility" and many other web accessibility related terms. The WAVE evaluation tool is used to evaluate nearly a million web pages per year. We hope to continue providing excellent resources.
While I want to point to the excellence and constancy of the staff here at WebAIM, you of course have made our articles and resources popular. Moreover, you also provided translations of many of these into other languages, broadening our impact. A number of our best ideas for resources have come from your suggestions. So please keep those ideas coming!
WebAIM's discussion forum was started in 1999. In the beginning, we had to respond to ourselves to get any semblance of discussion going. Now, in the last year, over two million distinct e-mails were sent to the over 1000 list subscribers. In 2004, we expanded our WebAIM community and began our monthly newsletter. Then in June of 2006 we began this blog as a way to keep short ideas and opinions flowing. A runaway and unforeseen hit was Aaron's "History of the browser user-agent string". If you have never read it, you owe yourself this chuckle.
In the past 10 years we have had the privilege of providing training and technical assistance to thousands of individuals; many of them during site-based workshops at college campuses, governmental agencies, and businesses across the nation. And beginning in 2007, many right in our own backyard as we began to offer 2-day workshops here in Logan, Utah three times a year.
We are also thankful for the businesses, including several fortune 500 corporations, that contract with us for web accessibility evaluation and design work. This keeps us busy and on our toes in the most current technical dialogues.
We have seen shifts in the field over the past decade – web accessibility guidelines and standards refreshed (WCAG 1 to 2; 508 soon to refresh), legal consequences ignored and upheld, and an international climate welcoming and desirous of web accessibility. We continue to focus on our original goal of increasing awareness and knowledge so we all can make the web a better place for everyone. We recognize that you are the reason that we continue to thrive. We are thankful for what you do, and thankful that we are part of your journey. While we reflect over the past decade and on the accomplishments of WebAIM and those we serve, we also look forward to the next 10 years.